Review BB Cream Shop !
Ciao ragazze,
oggi vi parlerò di un sito superfornito che vende tantissimi tipi diversi di BB Cream, correttori, creme ecc..
Sto parlando del BB Cream Shop, e in particolare vi parlerò di:

Buona lettura!
Nome prodotto:
Lioele - Triple The Solution
Colore:
Beige Neutrale
Contenuto e PAO:
50 ml, 12 mesi
Prezzo:
28,85€
Link al sito:
CLICK QUI
Descrizione:
Il primo prodotto che vi recensisco è una BB Cream della Lioele, la famosissima Triple The Solution.
Sul sito dicono che è perfetta sia per un incarnato giallo che per uno rosato, per chi ha problemi d'acne (in quanto copre le cicatrici e ne accelera la guarigione), idrata la pelle, controlla la produzione di sebo e ha un SPF di 30.
Sembrerebbe una BB Cream fantastica! Analizziamo subito l'INCI qui a fianco.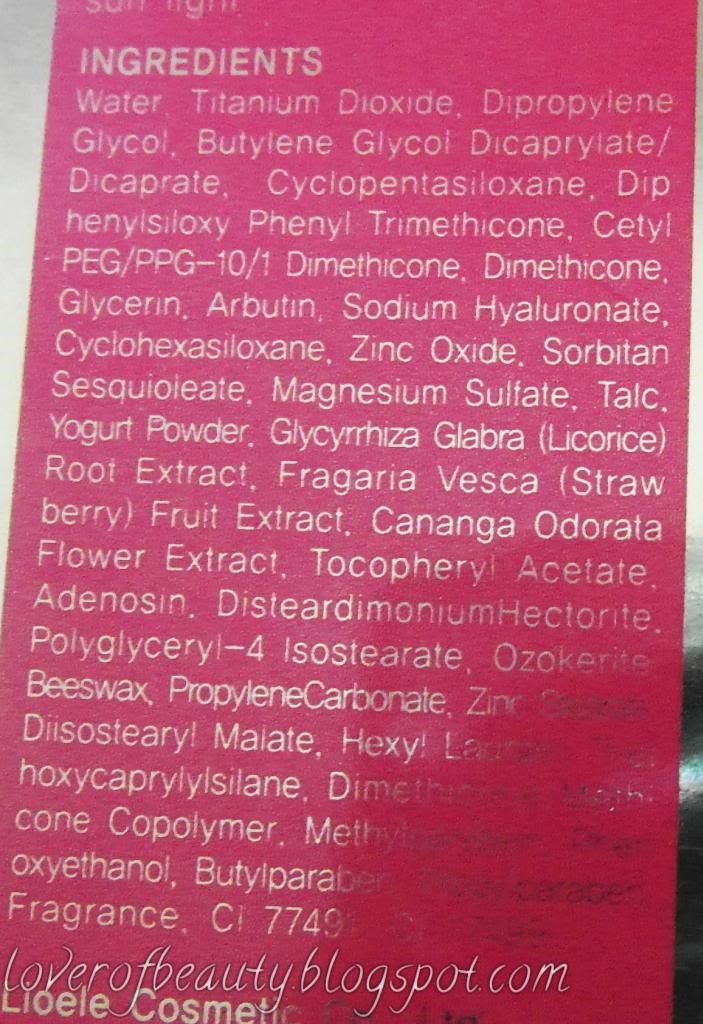 All'interno troviamo biossido di titanio (quindi è leggermente schiarente, ma davvero poco), diversi siliconi, Arbutina (che è ottima contro macchie e lentigini), acido ialuronico, ossido di zinco, polvere di yogurt, estratto di liquirizia, estratto di fragola, estratto di Cananga (Ylang-Ylang).
L'ho provata per vedere quanto i siliconi occludessero o altro, ma ho avuto solo miglioramenti!
Sicuramente la concentrazione nella formula non è altissima, e anche se ci sono a me non danno problemi.
Dato che l'unico rischio del silicone è che occluda la pelle, e con questa particolare formula non accade, trovo questa BB cream ottima!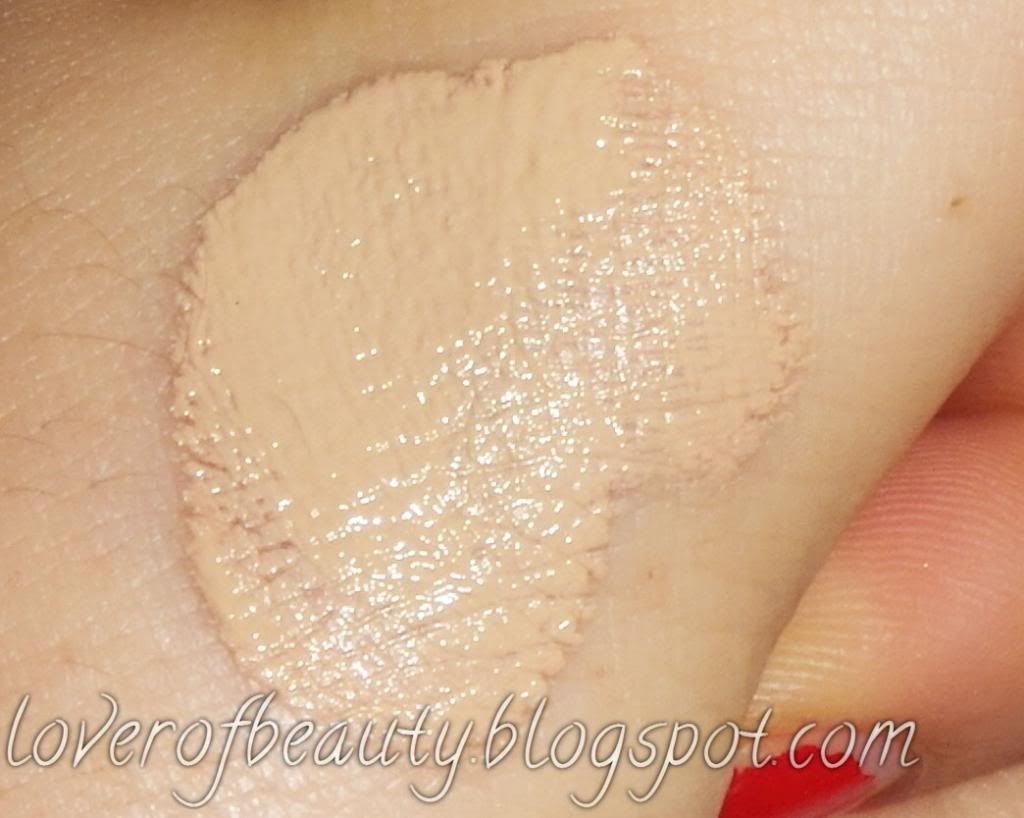 Parlando del colore è un beige molto neutro:
che va benissimo sul mio incarnato chiaro e rosato.
La coprenza è fantastica, parliamo finalmente di alta coprenza; mentre la durata è altrettanto ottima, soprattutto con una cipria fissante bianca (io al momento sto utilizzando la mineral booster di elf).
Il packaging è carinissimo oltre che molto igenico grazie all'erogatore a pompetta!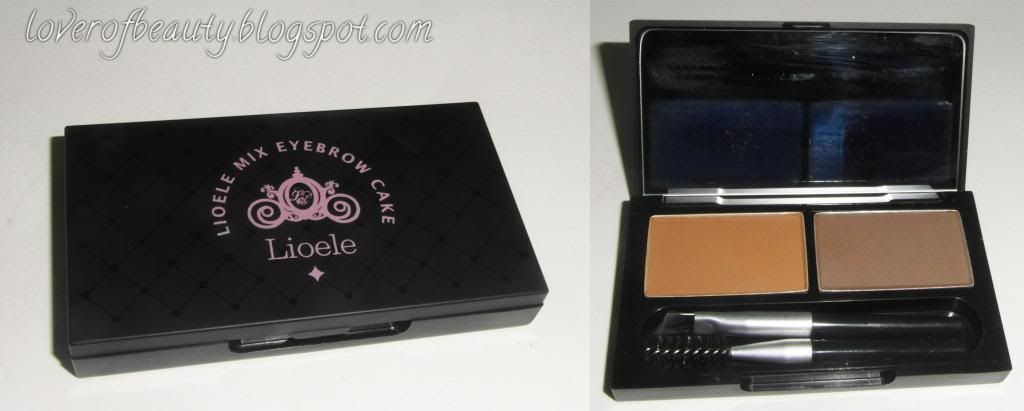 Nome prodotto:
Lioele - Eyebrow Cake
Colore:
N°1 Brown/Dark Brown
Contenuto:
2,5 gr
Prezzo:
12,95€
Link al sito:
CLICK QUI
Descrizione:
Un altro prodotto di cui vi parlerò è questo Eyebrow Cake dal packaging fantastico, ovvero due ombretti che possono essere utilizzati insieme o separatamente, per riempire e/o ridefinire le nostre sopracciglia.
Analizziamo subito l'INCI:

è davvero semplicissimo, abbiamo talco, biossido di titanio, diversi coloranti e pigmenti e conservanti.
I colori sono davvero ottimi per le sopracciglia.
Sono opachi, durano molto, non sono troppo pigmentati tanto da far sembrare le sopracciglia poco naturali, ma non sono nemmeno poco scriventi, ecco un swatch per farvi capire: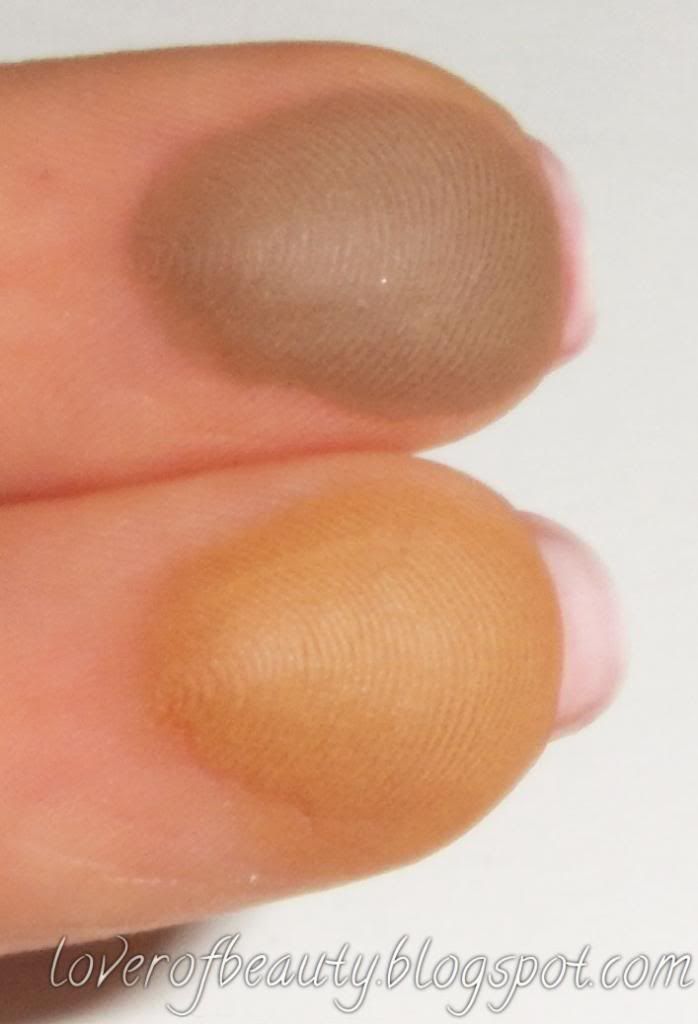 Insomma li trovo perfetti sia per le bionde, per le castane ecc..
All'interno ci sono anche due pennellini: uno per pettinare le sopracciglia, un altro per applicare il prodotto.
Nome prodotto:
Lioele - Mix Concealer
Colore:
Nude Beige e Dark Beige
Contenuto:
10 gr
Prezzo:
23,95€
Link al sito:
CLICK QUI
Descrizione:
L'ultimo prodotto di cui vi parlerò è questo duo di correttori (anche questo ha un packaging bellissimo!) uno chiaro ed uno scuro.
Nella formulazione troviamo:
Biossido di titanio, due siliconi, un derivato petrolifero, estratto di centella asiatica, olio di macadamia e acido ialuronico.
Devo quindi bocciare questo correttore perchè potevo tollerare i due siliconi in quantità bassa, ma i derivati petroliferi in un correttore... no!
Generalmente uso il correttore sul contorno occhi, zona delicatissima, e un derivato petrolifero lì causerebbe problemi come grani di milio (odiosi!) che personalmente preferirei evitare dato che non sono facili da togliere.
Passando ai colori, ecco un piccolo swatch:
Coprono davvero tantissimo e durano altrettanto, l'importante è modularli bene in quanto sono molto corposi.
Ragazze la review termina qui!
Vi lascio con il link del sito
BB Cream Shop
e della loro
fan page facebook
.
Per consigli o altro, scrivetemi qui:
beautylover@hotmail.it
o ancora, andate qui sopra nella sezione
contatti
e compilate il form direttamente dal blog!
Alla prossima,